Round Table & Chairs
White round meeting table, Ideal for a breakout area, meeting rooms or canteen.
The table comes with a stylish chrome base.
Recycled
Round Table
White Top
Size:
Quantity: 2 available
Price Was £125.00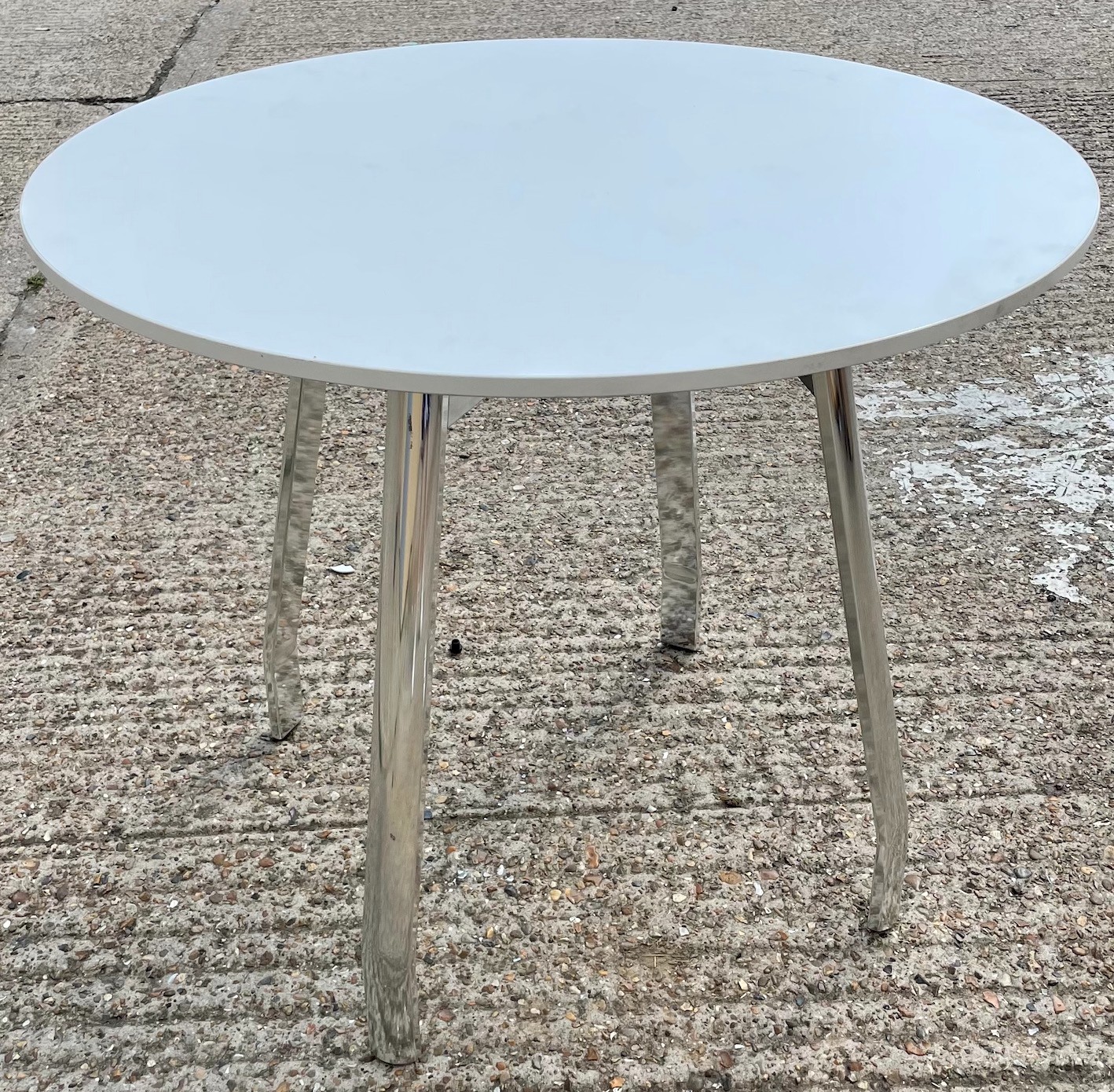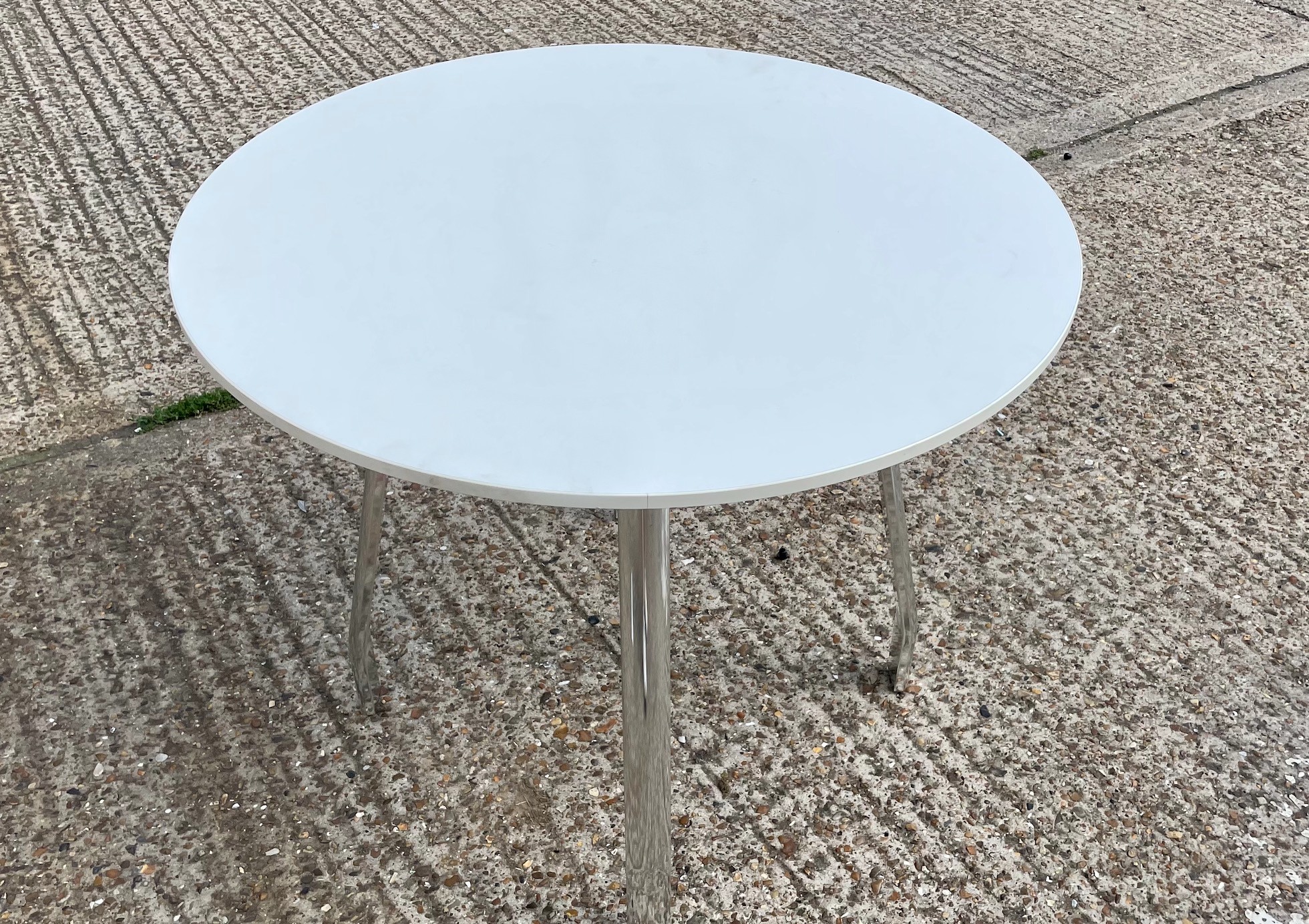 All prices are subject to VAT on current rate.
Click here for more desk options.
Click here for chair options that work well with these desks.
Why not take advantage of our free space planning to help you design the perfect solution for your space.
We can accommodate almost any layout and show you.
Call our friendly sales team on 020 7739 7699 for more information.