Brunner Torino Side Flip Top Table
Brunner Torino side flip top table is a versatile piece that can be used for meetings, conference, training or even as a desk. Brunner has create a simple side tilting table with a linear profile and an easy pull handle to elevate the side flip top. Torino table sits on castors making this ideal for storing away, but also has locking clicks on the castors ideal for location to be working in. On the desktop it has a central rear scoop making this ideal for cables to full through, if the table is against the wall or multiple tables connected.
Brunner Desks
High Quality Desks
White Top
Flip Top
Quantity: 6 available
Size:

140cm x 80cm: 6 Available
120cm x 80cm: 4 Available

PPR: £899 Each
 ONLY: £149.99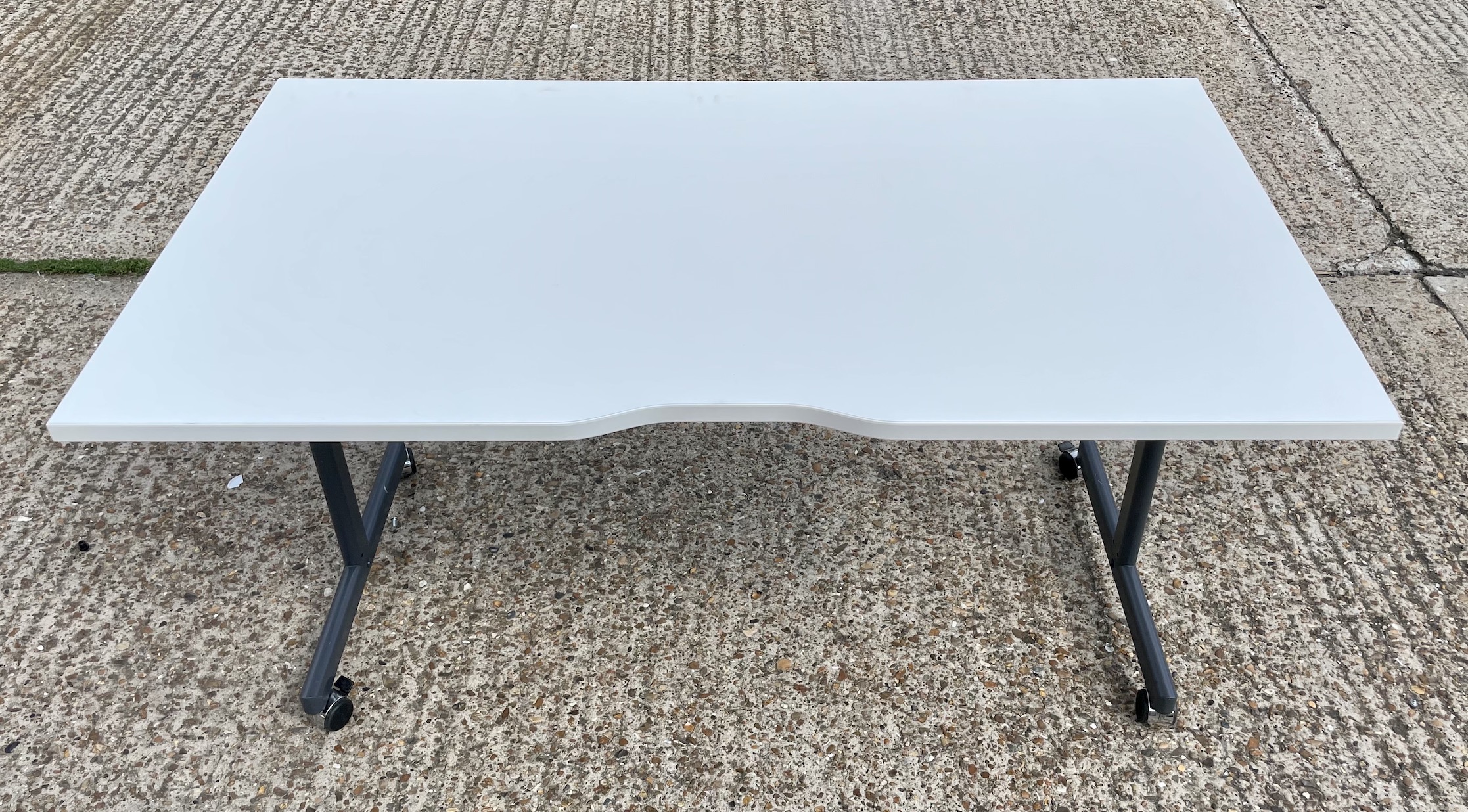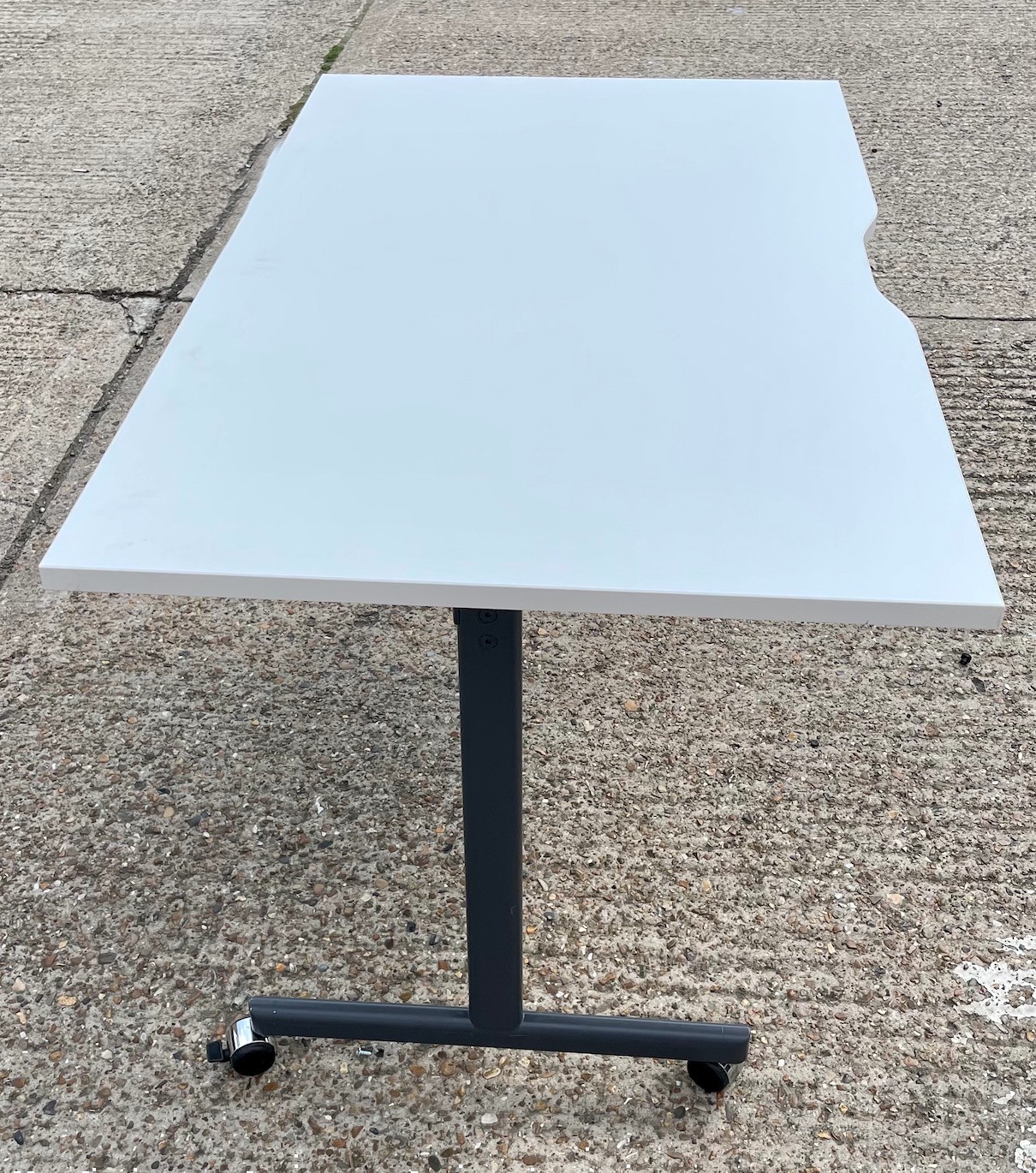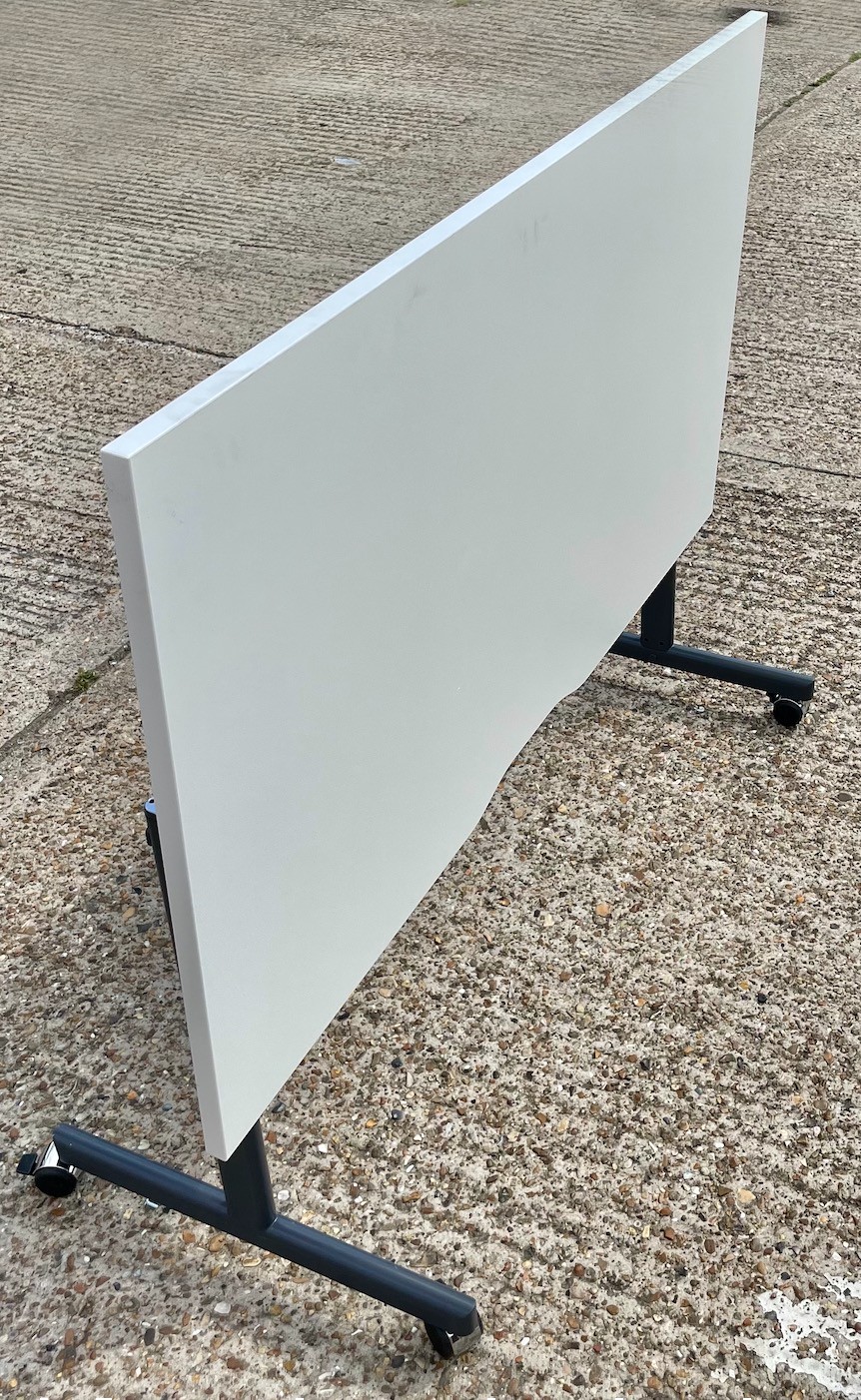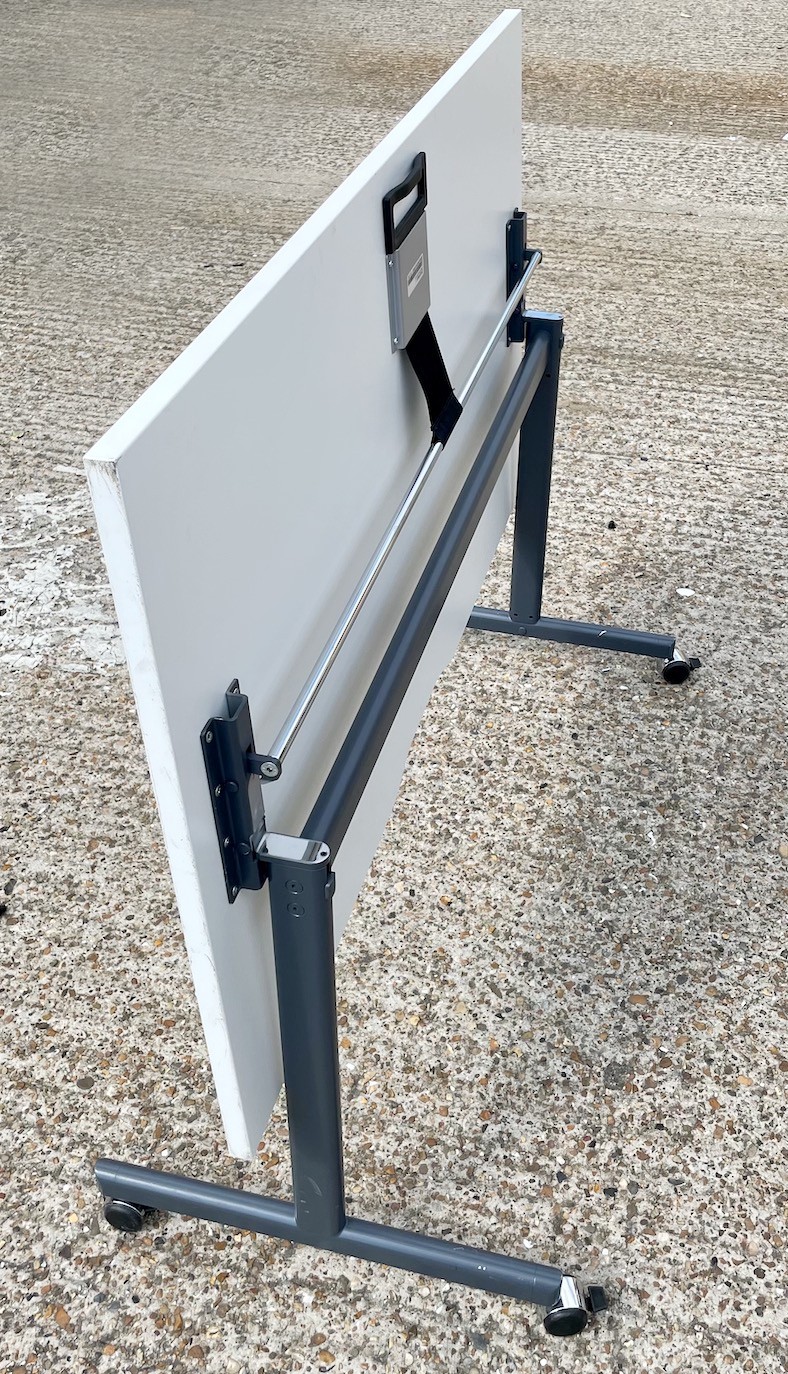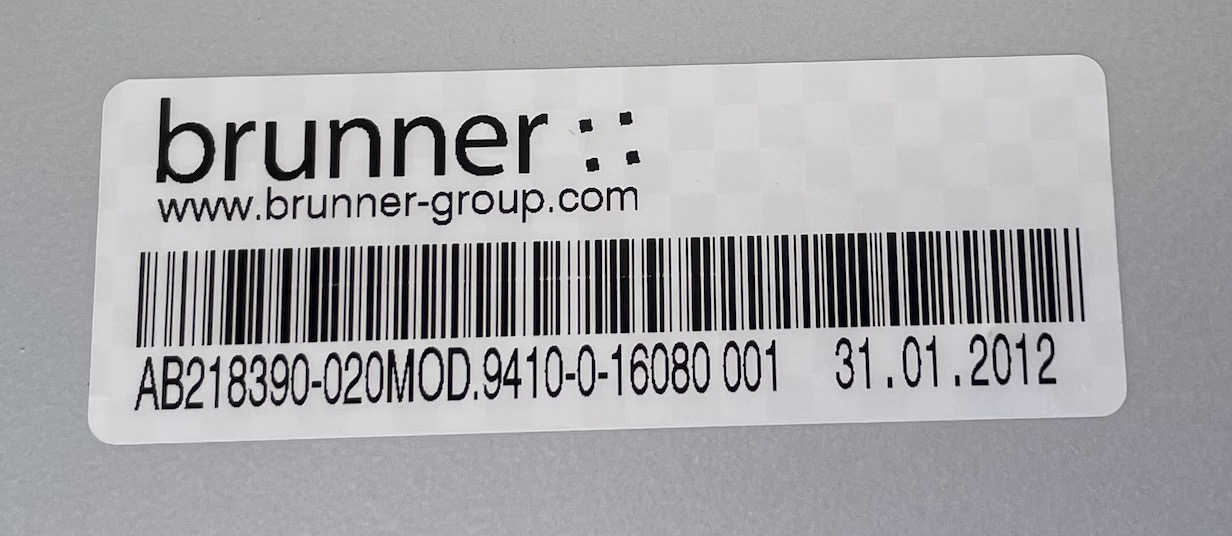 All prices are subject to VAT on current rate.
Click here for more desk options.
Click here for chair options that work well with these desks.
Why not take advantage of our free space planning to help you design the perfect solution for your space.
We can accommodate almost any layout and show you.
Call our friendly sales team on 020 7739 7699 for more information.